email: bob@emmott.com
cell: 215-740-3432
studio site: emmott.com



---
Hi, I'm Bob Emmott. I've always loved making things and Frog Angle is about my adventures with model trains.
While majoring in Graphic Design at Penn State—studying design and photography—I spent the summers at O. P. Schuman's precision machine shop using all kinds of metal working equipment—lathes, milling machines, grinders, shapers, drill presses, band saws—and assembling custom projects. My dad had taught me how to use tools. My first professional job was as a photo assistant to Seymour Mednick, an award winning photographer who created an atmosphere of high expectations and quality. Both there and later with my own studios, I have worked for a variety of clients locally and nationally, producing advertising, collateral, and editorial photography.
Many of my assignments, required set building and model making. Design and construct room sets for a tile manufacturer; create a museum set but turn it on its side; shoot an elaborate dollhouse for an early Commodore Computer magazine—complete with tiny computers; design and build all sorts of miniature sets—prehistoric, futuristic, deserts and jungles, racetracks etc—for the photographs of K'nex toys box covers.
One assignment for the then Pennsylvania Railroad actually required building model trains, get a giant chunk of coal and build a train with coal hoppers to swoop around it!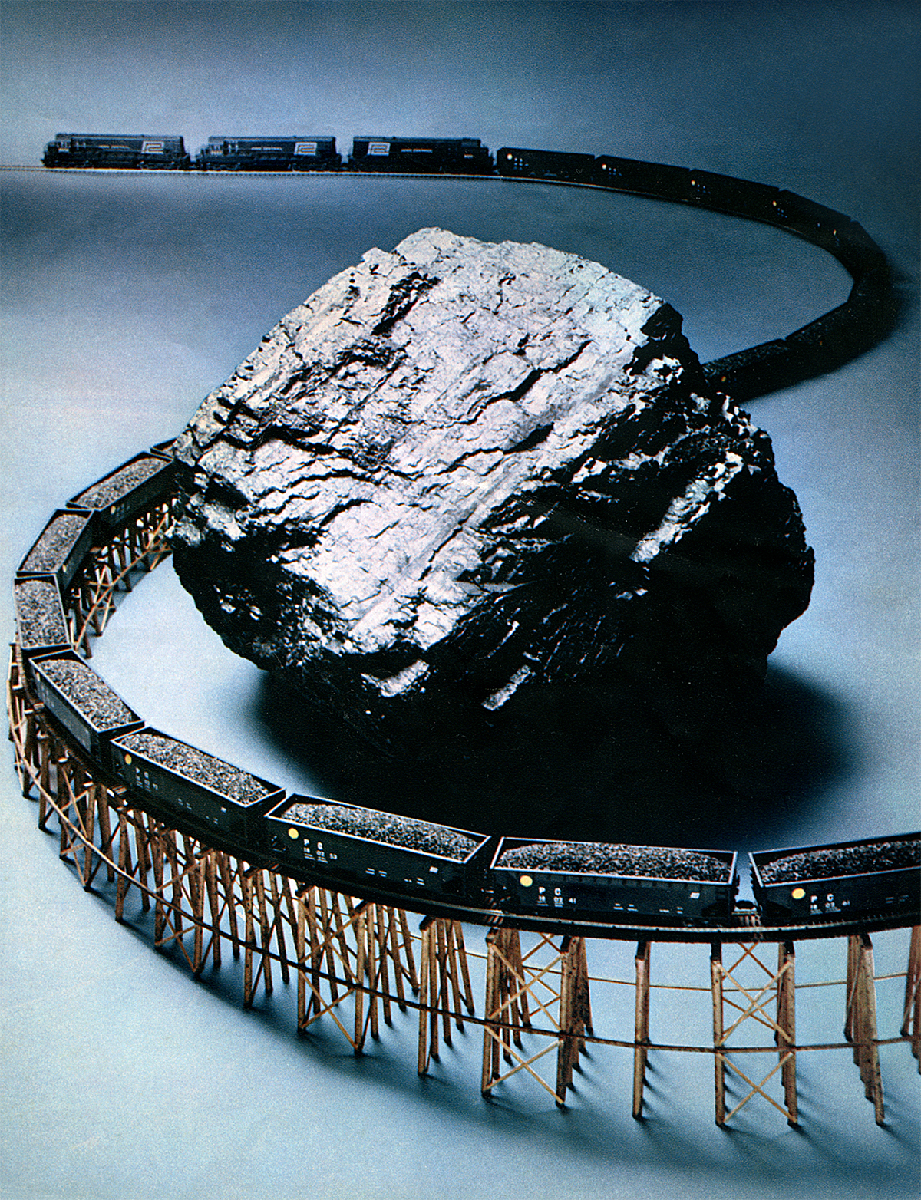 Model trains have always been an important part of my adventure with building things. From childhood there have been bursts of activity throughout my life. When I was first married, living in a small apartment, I built a drop down 4′ x 8′ panel with a low track layout inside which hung on the living room wall. When closed it looked like a piece of art with a large graphic arrow. (Luckily, my wife liked the large graphic arrow.)
There have also been too long periods without that modeling impetus until a few years ago, when I decided that it was finally time to build the train layout that I always thought about but never created.
This blog is about that process, and hopefully sharing some ideas and skills that I have acquired doing the various things that have been a part of my life.